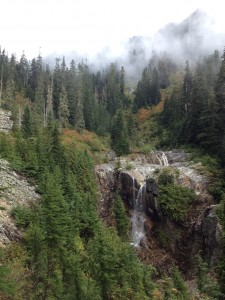 Bright orb crossing the heavens,
morning changes to evening—
and back again.
Eternal, ageless, and yet,
still marching through time.
The sun declares anew every morning that
LIFE MOVES ON.
Growth turns to decay—
and back again.
Life turns to death—
and back again.
Clear skies change to rain—
and back again.
Summer fades to autumn,
to the cold and dark winter
to a spring of nascent life—and back again.
Photo and poetry © 2014 Jason A. Anderson. All rights reserved.
Photo: View of Denny Creek Falls, Washington State.